Grad Fest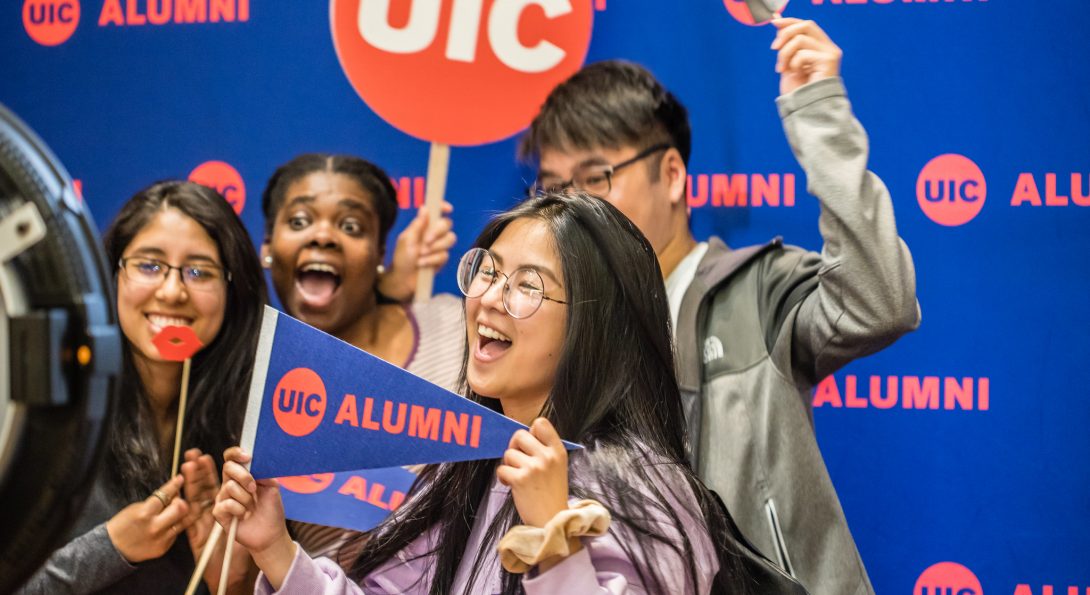 Welcome to the UIC Alumni Family!
The UIC Alumni Association is thrilled to welcome you to our ever-growing family of UIC alumni. The UICAA is your hub for volunteer opportunities, awards and traditions, and special events. We are here to support you and help you stay connected to the university and each other.
Learn more about the UICAA at uic.edu/alumni or contact us at UICalumni@uic.edu . We can't wait to see all you will accomplish as alumni!
Stay Informed

Be sure to update your information so you receive the latest information on upcoming events and programs, as well as what's new at UIC!

Get Involved

Be Social
Alumni Exchange

Alumni Exchange is a virtual event series that brings news, knowledge and entertainment to help you learn, grow, explore, connect and even escape from the everyday with a community of UIC alumni and faculty.

Alumni Career Resources

UIC Connected

Join UIC's networking and professional development platform, exclusively for the UIC community. Visit connected.uic.edu to join.