Register HERE to attend the December ceremony.  Graduates and undergraduates from the colleges of Architecture, Design, and the Arts; Applied Health Sciences; Business Administration; Education; Engineering; Liberal Arts and Sciences; Nursing; Urban Planning and Public Health; and, the School of Public Health must register to attend the ceremony.  Visit our Fall Ceremony Details page for more information.
UIC Commencement is personal and meaningful. It is a shared celebration with faculty and friends from your college who have shaped your education. Hear your name called and walk across the stage to receive your accolades. For the complete college experience, graduates and their families are encouraged to attend their university commencement. Don't miss out on this unforgettable exclamation point on your UIC career!
Fall 2019 Commencement Ceremony
The Fall 2019 commencement ceremonies are for graduates from the Summer 2019 and Fall 2019 semesters.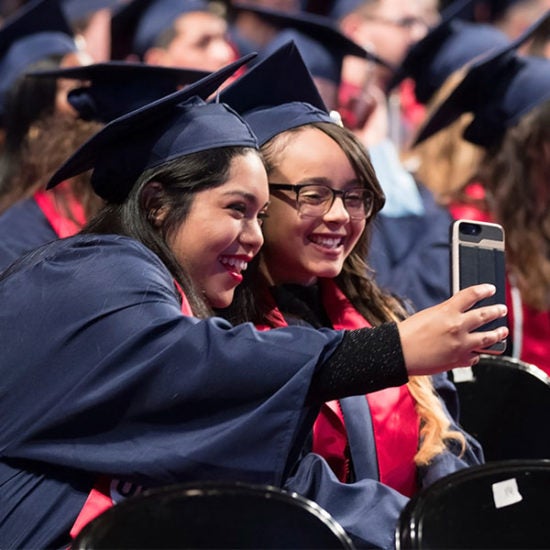 Commencement Photography
GradImages™ is the official photographer for UIC commencement ceremonies. Please note that it will take at least 10 business days to have commencement photos posted online for purchase. Your photos will be available to view and order by visiting www.gradimages.com.
Official UIC photographers will also be on hand to document the festivities. These images can be found on the UIC photo database to view/order.
Since photographs will be available, family members and guests are encouraged to remain in their seats, relax and enjoy the ceremony.
Learn More