UIC is looking at options to reschedule the commencement ceremonies.  Please view the message from the chancellor here.
The May commencement ceremonies for all campus within the University of Illinois System have been canceled due to the COVID 19 outbreak.  Please view the update from the president here.
All orders for caps and gowns have been canceled as of Friday, March 20.  Refunds typically take 10 business days, but may be delayed due to the volume of cancellations.  Caps and gowns will be available for purchase from the UIC Bookstore in May.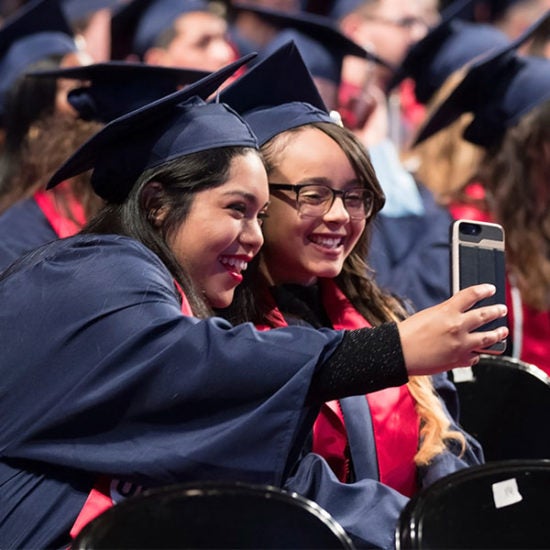 Commencement Photography
GradImages™ is the official photographer for UIC commencement ceremonies. Please note that it will take at least 10 business days to have commencement photos posted online for purchase. Your photos will be available to view and order by visiting www.gradimages.com.
Official UIC photographers will also be on hand to document the festivities. These images can be found on the UIC photo database to view/order.
Since photographs will be available, family members and guests are encouraged to remain in their seats, relax and enjoy the ceremony.
Learn More